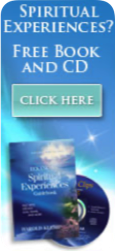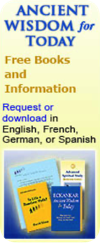 Activities Around the State

Eckankar in Tennessee sponsors Meetup groups around the state. They are all about open hearted sharing of spiritual experiences with people from all religious backgrounds and all walks of life. You will learn valuable tools to enhance your current path and spiritual exercises to explore your inner worlds. All are welcome to join either group.
Knoxville & Nashville Spiritual Experiences Groups
Join Our Inner Wisdom Circle!
Second Sundays, 10:00 a.m. Central, 11:00 a.m. Eastern
As Soul, You have the God knowledge within you!
Share your insights and spiritual experiences in a lively one hour, online conversation with other like-hearted folks. Spiritual experiences touch us at the very core of our being. You are Soul—an eternal, unique, divine spark of God. We'll meet, via Zoom, on the second Sunday of each month at 10:00 a.m. Central, 11:00 a.m. Eastern.
January 8 theme: Become a Light to the World
Take a look at the attached Soul Adventure, a quarterly e-magazine offered by Eckankar, the Path of Spiritual Freedom, the inspiration for many of our conversations. A Soul adventure can awaken you to more of the love, wisdom, and creative powers already within your heart. And in the most natural and extraordinary ways. We hope you'll join us to share your Soul Adventures!
Open the e-magazine here: https://www.eckankar.org/1-issue/
Everyone is welcome to join our Meetup Groups! Login, become a member if you haven't already, and RSVP to receive the Zoom link.
https://www.meetup.com/Knoxville-Spiritual-Experiences-Group
https://www.meetup.com/Nashville-Spiritual-Experiences-Group