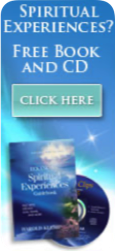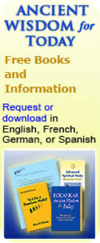 Activities Around the State

"The purpose of Eckankar is to make God an everyday reality in your life. As Soul, you have the God-knowledge within you. The teachings of ECK will awaken the knowledge and love for the divine things that are already in your heart."
—Harold Klemp
Harold Klemp
Spiritual Leader of ECKANKAR
ECK Light and Sound Services
Individuals come to Eckankar for a range of reasons. Among them are gaining or enhancing their spiritual experiences, understanding their dreams, a desire to find truth, experience a closeness to the divine or God, or to understand who they are and their purpose in life.
As a teaching, Eckankar provides both individual and group oriented opportunities for expanded realization. For those who wish to interact with other seekers, Eckankar in Tennessee provides the perfect platform with a range of events. There are Sound of Soul Events, Meetup Discussions, and ECK Light and Sound Services that are held in cities around the state.
Eckankar, The Path of Spiritual Freedom
For those who are ready for a new spiritual step, Eckankar offers a membership program designed to allow students to unfold spiritually at their own pace. Click here for more information.
People of all faiths are warmly invited to the ECK Light and Sound Services. Each service focuses on an aspect of Eckankar. They often feature a reading or video from the ECK works; singing HU, talks, music, and a group discussion of spiritual principles at work in daily life. The service lasts about an hour.
Join others seeking to bring more insight and divine love into their lives at this special celebration of the Light and Sound of God.
Throughout the ages, followers of many spiritual traditions have used prayer, the singing of holy words, and meditation to bring themselves closer to God. In the same way, those who have discovered HU (pronounced like the word hue), an ancient name for God, sing it for their spiritual upliftment.
Sound of Soul Events offer the opportunity to chant HU, engage in spiritual conversation, and enjoy community. Meet others of like heart who share a desire to explore their own connection with God or Divine Spirit.
Eckankar in Tennessee sponsors several Meetup groups around the state. They are all about open hearted sharing of spiritual experiences with people from all religious backgrounds and all walks of life. You will learn valuable tools to enhance your current path and spiritual exercises to explore your inner worlds. All are welcome.
We Offer On-Site Meetings and Classes
The Knoxville and Nashville ECK Centers are open for on-site meetings and classes. Please see each area's calendar pages for event dates and times.
We offer:
Light and Sound Services
Sound of Soul Events
Video Talks by Harold Klemp
Book Discussions
Face masks and social distancing required. No refreshments.
Note: Tri-Cities holds regular Zoom meetings. For more information call: (423) 342-4256
"HU is a love song to God that we sing. And it's to open your heart—like opening your wings. Opening your wings simply means opening your state of consciousness."
—Harold Klemp, The Sound of Soul, page 49